Human contact (physical or virtual) is a fundamental component of a successful event. The representatives of your event are, among others, your event hosts, and are the main point of contact for your audience. It is, therefore, crucial to be diligent while diversifying the missions entrusted to the hosts.
Give value to the host
Today's host is not a flowerpot, nor an extra. The practice of "just smiling and waving" is a thing of the past. 
Your hosts represent a real value on each service to make the whole event production pleasant, fluid, and human ⇒ Your hosts take care of your guests, so take care of them: 
Ensure diversity of profiles in your recruitment, as well as gender parity: convey messages in line with your brand ethics.
Use qualified service providers rather than freelancers through a caring hostess agency.
Don't forget the breaks: your host(s) cannot be 100% operational during the whole event if they don't take the time to rest for a second (not to mention the fact that it is legally mandatory!). Also plan for meals and snacks, and acceptable schedules.
Don't restrict personalities and trust your hosts to be themselves while being professional. Innovate in costumes and outfits to showcase your brand.
Today, proactivity, anticipation, and strength of proposal are keywords that define the job of a host.
Missions specific to a COVID world
Covid has shaken up the world of events and especially the world of hospitality (in particular through the transition to virtual and hybrid events). Nevertheless, with the right methodology, event hosting has been able to adapt. Here are the stakes and the new missions of your hosts: 
Creation of a reception area with Plexiglas, organized queues, respected safety distances, and clear signage. 
Distribution of masks in the style of the brand or the organizer of the event.
Distribution of hydro alcoholic gel at the registration of the guests.
Checking temperature at check-in
Changing-room management with protective covers for each piece of cloth
Constant verification of health instructions throughout the event, wearing of the mask, and safety distance. 
Check-in by scan and registration of arrivals, in order to be able to track any contact cases or clusters, by arrival time. 
Maximum capacity compliance according to health standards.
Other objectives during the event
There is a multitude of other tasks unrelated to COVID to be entrusted to your hosts during the event:
Distribution and printing of badges
The management of the checkroom, which is crucial: if a guest is unable to retrieve his/her coat or if the queue is too long, he/she will leave unhappy. Even if your event was a success up until that point, your audience will come away with a bad experience and will associate it with your entire event.
Guest orientation: because feeling lost in an event is an unpleasant feeling, your hosts should be the support of your audience and proactively offer their help. It's not concierge work, but if you get close to it, it's just as well :). If you have an auditorium or if you are organizing a placed event, entrust the placement to the host staff.
The distribution of goodies and useful resources: Hosts also offer a personalized experience for your guests. Take advantage of this opportunity to ask the hosts and hostesses to give kind words to each of your guests.
The preparation of small operational tasks to facilitate the event production: folding the napkins for a gala, arranging the buffet or chairs in the room, helping to arrange and clear up during the assembly and dismantling of the event... So many small details that the hosts can take care of and that will make your production flow better.
The flawless timing of the microphone: it is not uncommon to see guests who want to speak from one end of the room to the other, with only one microphone, and a huge amount of time between each question. Since the role of your hosts and hostesses is to make the experience of your event more fluid, it is their responsibility to think about preparing several microphones in different areas of the room. This way, your event is enriched because it is better organized. You are also invited to propose a live interaction solution for your participants.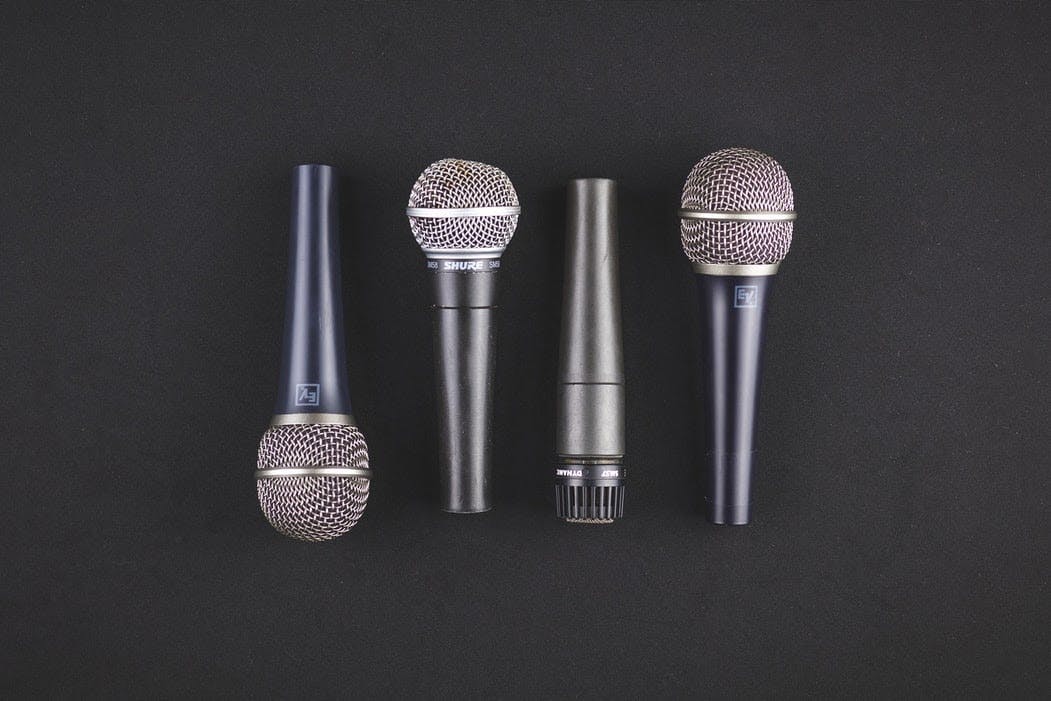 Post-event satisfaction surveys: thanks to digital tablets, your guests' opinions on the event can be collected in seconds with effective surveys. Andres Arbelaez, Handyamo's Sales Director, tells us about it: "We offer ready-to-use kits that can be used by hosts and hostesses to collect participants' feedback in a flash after the sessions. Today, event organizers rightly measure the performance of events in a continuous improvement logic. Our solutions serve this cause, and we are proud to help organize better events."
Conclusion
The host is not a welcoming pawn. It is important to place the host in the best possible position so that he/she can work properly.
As Nelson Moncorgé, founder of La Belle Equipe says: "The host must evolve in a healthy and pleasant working environment to deliver a quality service, that is why we put all our energy into creating a relationship of proximity and trust with each host."
Something to think about before hiring a host: what do you expect as soft skills from a host?