Audio format's popularity over the last few years has increased at an incredible pace. Between the Podcasts format that is more and more listened to on Spotify or Apple Music, and the new 100% audio social networks like Clubhouse, audio is coming back in force when it comes to content creation.
So where does event-based content fit into all this? Here's a quick review of some international podcasts that discuss the topic: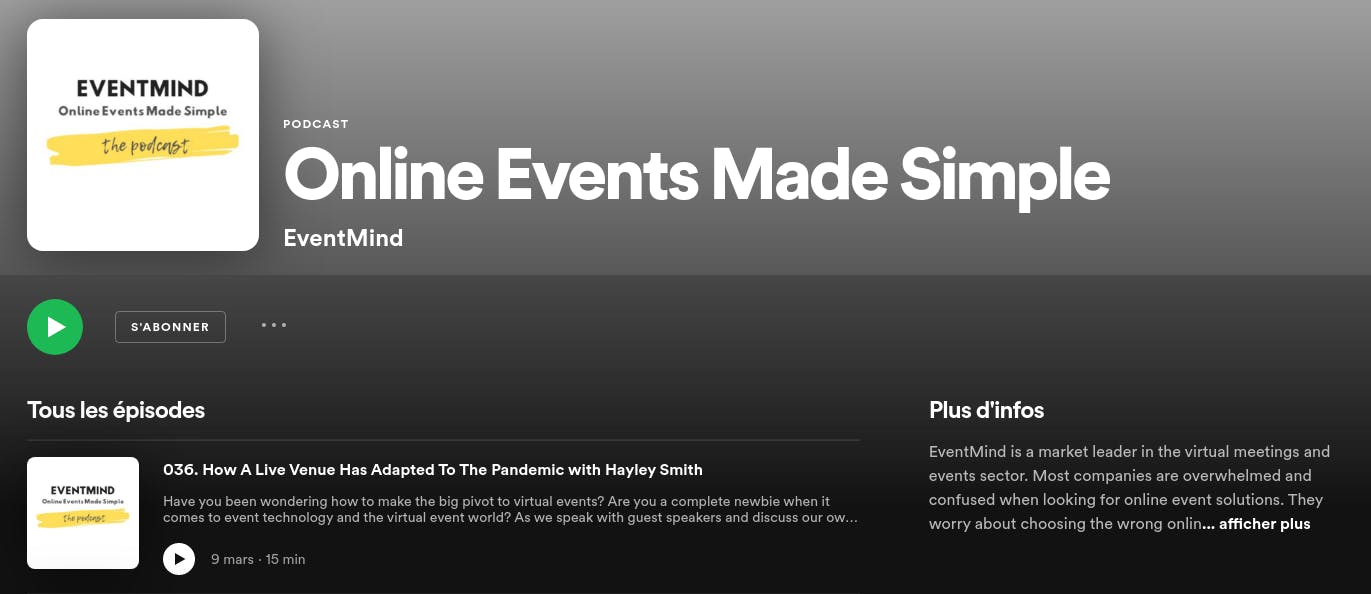 Online Events Made Simple is, as its name suggests, a podcast dedicated to virtual events.
With condensed episodes of 15 to 30 minutes, often featuring customer testimonials, EventMind shares some tips to success on switching from physical to virtual events.
With a steady rhythm of one episode per week, the podcast already has about 40 episodes that will help you (if our blog and EBook are not enough for you) to organize better virtual events.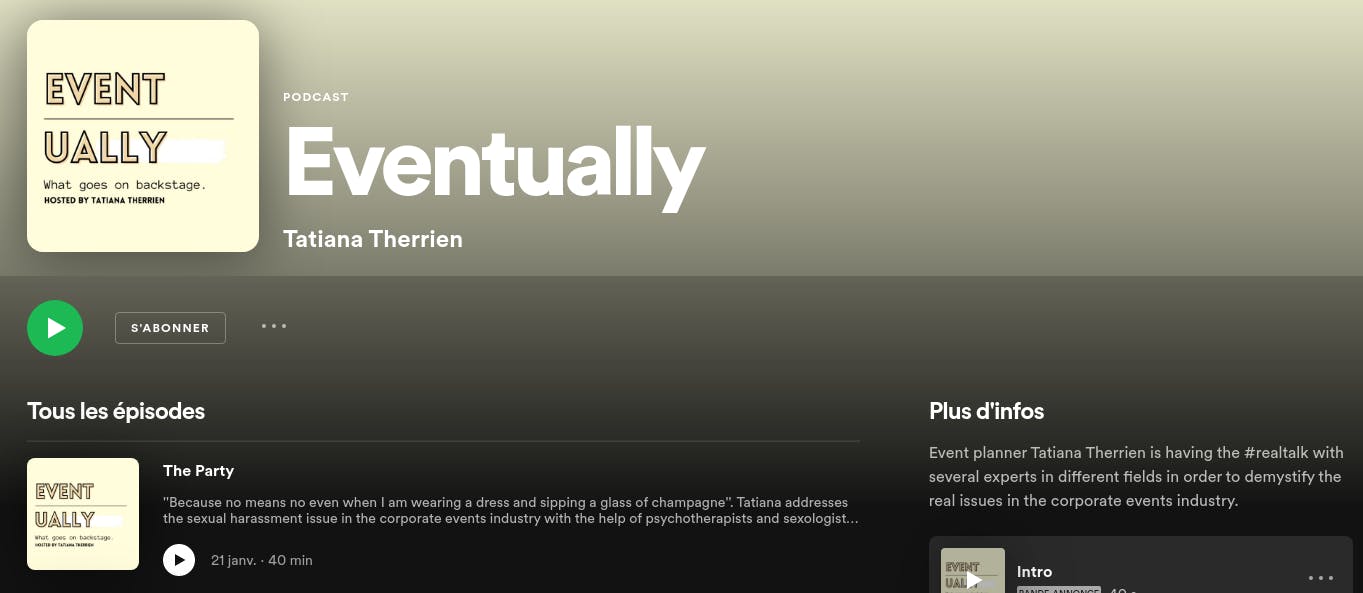 Launched on January 16, 2021, this very young podcast is a psychological and rather deep analysis of all the workings of Covid in the event industry.
With a unique and soothing sound ambiance, its host and creator Tatiana Therrien let us embark with her to the backstage of the event industry. Eventually can be listened to in only 30 minutes, and seems to be full of promise in terms of the richness of the topics covered.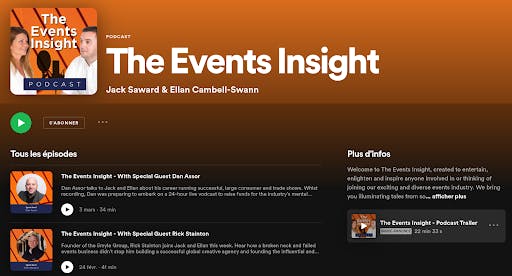 The Events Insight is a podcast hosted by a duo, which is rare enough to be highlighted. This makes for an effective dynamic where you never get tired of the 30-45 minutes per episode.
The pace of one episode per week is sustained, especially by inviting a guest each time. But that doesn't stop Jack and Ellan from getting their guests to share an amusing anecdote from their (rich) careers in events.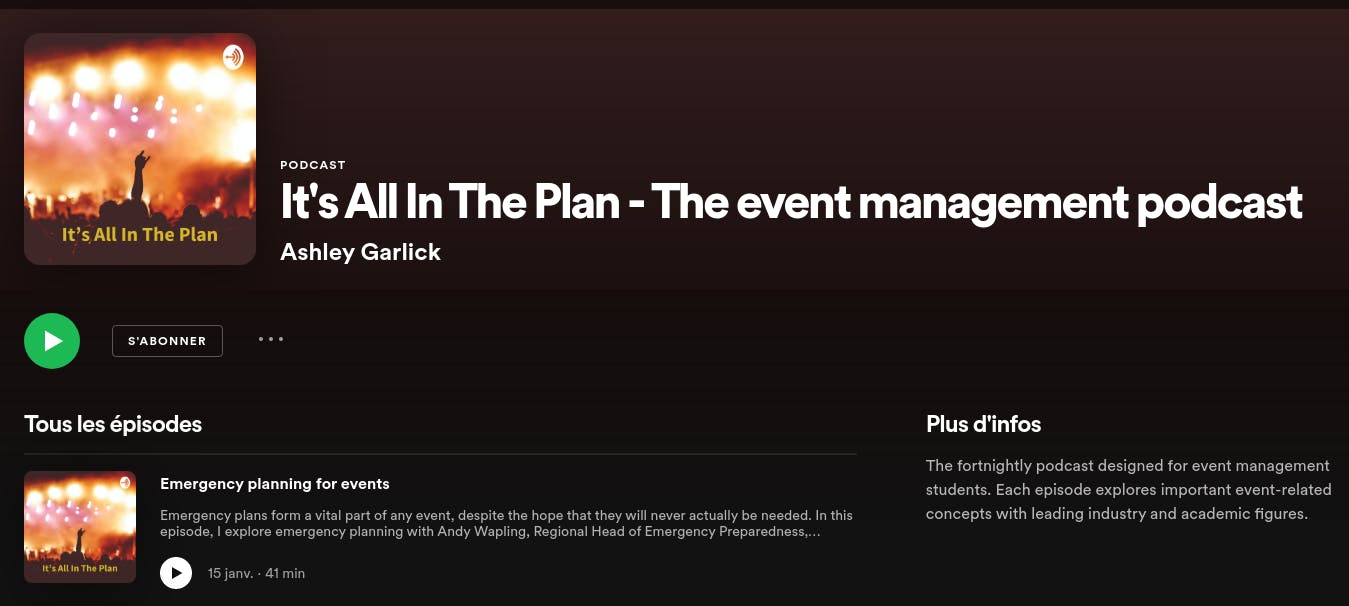 Oriented on the academic knowledge of the event industry, this bi-monthly podcast aims to prepare future event project managers for all types of situations.
The topics explored are therefore quite general, from crisis management to event communication and including negotiation and customer relations.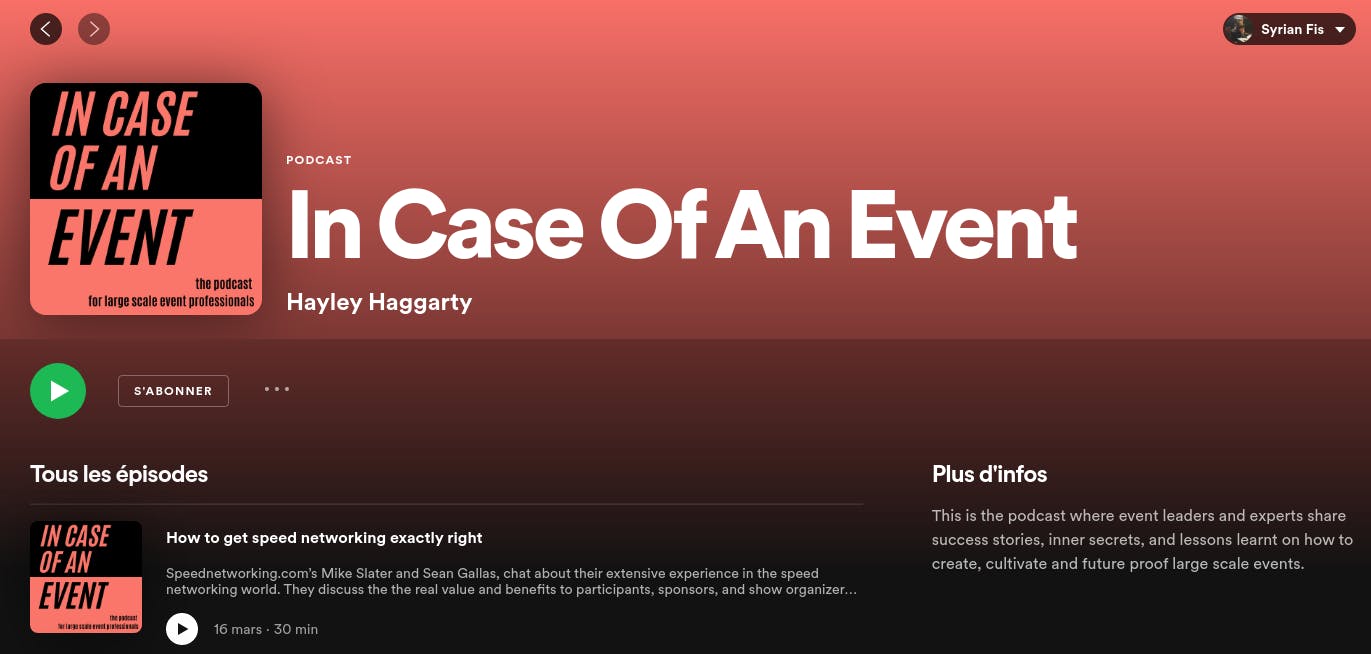 Since the end of January, Hayley Haggarty has been creating a series of podcasts about events as they are, and as they will be.
By interviewing event experts about their experiences and expectations for the future of events, Hayley gives us a glimpse of the industry as it will be in the upcoming years.
With 30-minute episodes, this format compiles tons of useful information for your upcoming events.
We hope this is a good list of what you need to find the perfect podcast for you, one that is fun to listen to and full of good advice.