Product launches
Take on your commercial challenges and demonstrate the know-how of your company with a spotless image. We possess the tools that will enable you to reach these objectives.
Thanks to Digtevent, it's expertise and simple, fast and efficient solutions, our events have gained in fluidity and ease!

Be remarkable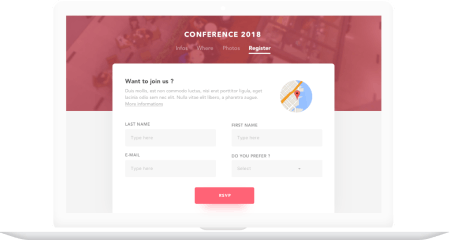 Send out striking invitations
Our mailing and website creation tool enables you to communicate efficiently, true to the colors of your brand and your domain name.
Our invitation send-out tool in detail
A modern welcoming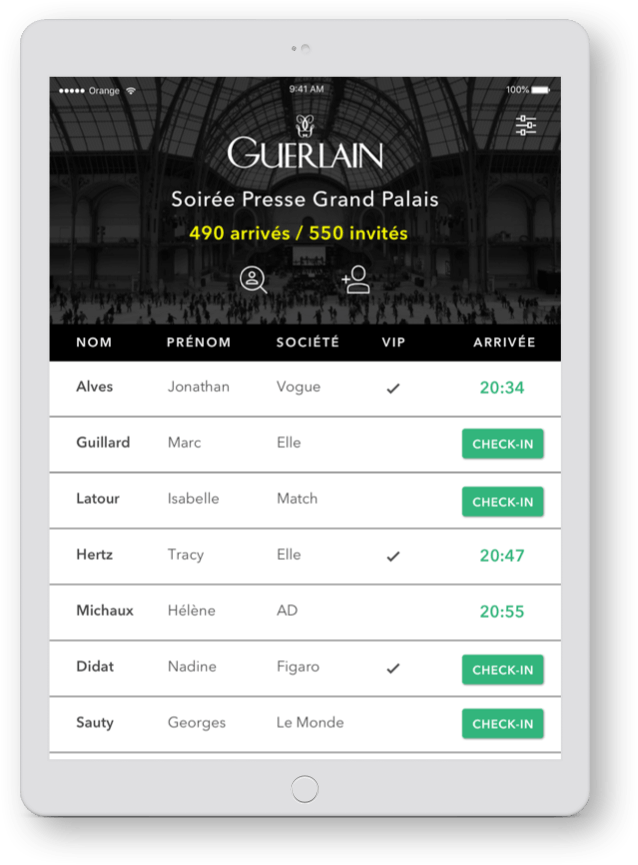 Register and fluidify arrivals
Digitalize reception by looking up your participants via tablet or by scanning their QR-code. At each arrival, trigger the send-out of an automatic message in order to wish a warm welcome. Visualize your data in real-time and export it towards Excel or PDF.
Our access control tool in detail
Organize an impactful product launch